The Tour
Saturday, June 29 - Monday, July 22 2024
This tour is a JOURNEY! We travel to Scandinavia to train and play in two International Soccer Tournaments, form friendships with peers from parts of the world we've only read about, and learn the true meaning of teamwork. In the course of three plus summer weeks, the way you see the world will change, and so will you!
Gateway City
The journey begins at the Gateway Cities— Denver International Airport, Seattle-Tacoma International Airport, or Boston/Logan International Airport (other options are available as necessary). You will meet up with our Staff Coaches and Administrators at the appointed Gateway airport. From there, we will fly to Keflavik, Iceland where you will meet up with the rest of your American teammates.
Keflavik, Iceland
At Keflavik, you and your new teammates will gather the luggage, meet and board a bus to visit Viking World and breakfast before continuing on our sightseeing adventures of the Golden Circle Tour, and a nice visit to the historic Secret Lagoon.  From there we will head to a hotel near the airport where we will spend the night.  The next day we will then head back to the airport, where our group will check in for our afternoon flight to Billund, Denmark.  Upon arrival, we will gather the luggage and ride a bus to Northern Denmark near Frederikshavn.
We will spend the first week training near Frederikshavn, Denmark and then participate in Cup No.1. We will be preparing/providing meals for the players during the training week. We will be training and visiting with all of our new soccer friends from the U.S. and other countries.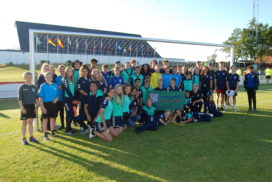 Cup No. 1
We will be joined by some Danish players who want to learn more about the U.S. through soccer competitions. We will compete in this tournament and do some sightseeing as well.
Gothia Cup
At the end of the second week, we will take the ferry to Gothenburg, Sweden and compete in the Gothia Cup, the world's largest youth soccer tournament! The opening ceremony has 55,000 soccer fans! There are consistently around 1700 teams, representing around 80 countries each year.
Returning Home
When the Gothia Cup is over, we will visit Liseberg Amusement Park, the largest in Northern Europe, where we hang out with each other, ride the roller coasters & other rides, and enjoy the park. Depending on how well we do in the Gothia Cup, there may be an additional day that we will plan an activity for all the players.  The following day, we will depart Gothenburg by bus, for Copenhagen, Denmark where we will sightsee and spend the last night at a hotel near the Copenhagen Airport. The next morning we will check in at the airport in preparation for our return flight home via Iceland.  We will have a brief layover in Iceland, where we will say our 'goodbyes' to those who will be going different directions and continue our travels back to our Gateway City.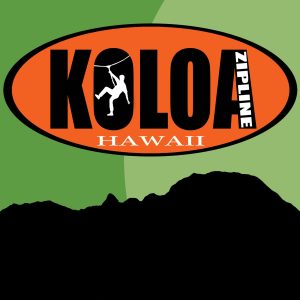 Parents/Supporters
You are welcome to join any part of, or the entire Journey! We can assist with or make the necessary reservations for you based on your desired itinerary. You can also make your own arrangements if you prefer.
We welcome parents/supporters to be part of this incredible experience! If you wish to join us on our Scandinavian Journey, please contact us, so we can plan accordingly and generate the associated costs.
We encourage parents to support our players and cheer them on! Once the games are completed, please count on our staff to take care of them. While we are watching after the players, you can go enjoy your vacation with the other parents/supporters!
There will be plenty of opportunities for you to spend time with your player. Our staff will be able to assist you with these opportunities based on our daily activities and proposed itinerary.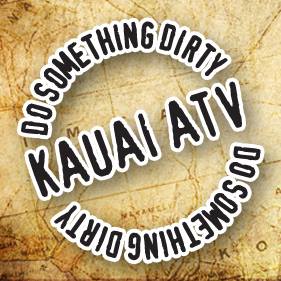 Player Tour Cost:
2024 Tour
Saturday, June 29 - Monday, July 22, 2023
Eligibility: By Invitation
(Qualified Coach's recommendations will be considered - inquiries welcome)
Total Cost $4,850 
(3+ weeks!!!)
Inclusions:
Gear package kit/uniform (additional gear can be purchased through our Hummel Store at: https://soccerhive.net/52-scandia-united-soccer-academy)
Roundtrip airfare from Gateway City
Iceland Tour and hotel
Transportation from airport to training site(s) in Iceland/Denmark
Room and meals during training week
Transportation to Frederikshavn, Denmark and Cup No. 1
Tournament fees for the Cup No. 1 and Gothia Cup (room & meals)
Opening Ceremonies at both tournaments
Ferry to Gothenburg and transportation at the Gothia Cup
Transportation to Copenhagen
Sightseeing activities and hotel in Copenhagen
Exclusions:
Spending money
Meals during travel days
Ride tickets at Liseberg Park
Travel Insurance:
Travel insurance can also available for purchase, at an additional cost.  We recommend each family to explore this option on their own.
A Suggested Payment Schedule:
Deposit: $300, as soon as you are ready to commit!
1st payment: $1000, December 1st or sooner
2nd payment: $1000, February 1st or sooner
3rd payment: $1000, March 1st or sooner
Final payment: $ 1550, April 1st or sooner
Refunds:
We will honor refunds, less a $500 processing fee, up until February 15th. Extenuating circumstances will be evaluated on an individual basis to establish refunds after February 15th.
Requirements:
Permission to Travel Letter
Signed Player Code of Conduct
Health/Medical Evaluation
Copy of Health Insurance Card
Copy of Passport Photo Page
Passport