Mission Statement
The Scandia United Soccer Academy was formed to create an opportunity for  youth soccer players to experience playing soccer in an International setting. We strive to provide a learning environment whereas our youth can learn about different cultures through the game of soccer. We travel to Denmark and Sweden, where we join in with some of their youth players to engage in an International soccer experience. Our youth are asked to live with each other and learn how to problem solve as individuals and as groups. They will learn about other cultures, as well as sharing our American culture with our friends from Scandinavia. We attempt to bring a closer relationship between the United States and Scandinavia.
Every player will participate in training sessions and games throughout the entire Journey. In some cases, players will be given opportunities to play on multiple teams of differing age (playing up), depending on their ability and desire. We encourage players to challenge themselves throughout the training sessions, in order to be well prepared for tournament play. Although, we do not guarantee a specific amount of playing time, each player will play a significant amount throughout the training sessions and tournaments. We strive to provide an incredible soccer environment for our players to learn and excel in an International setting. The tournament play is very competitive and will require our players to be physically fit and mentally tough!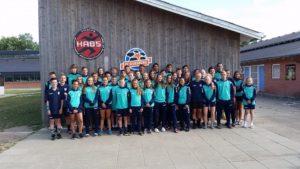 Directors and Coaching Staff Statement
Our Directors and Coaching Staff are all licensed professionals with several years of coaching experience. We have been involved with coaching at various levels and multiple tours over the past years and have provided safety and security for all of our youth players. We continue striving to provide the best possible experience for our players and attempt to keep their best interest in mind when making decisions related to chosen activities. Most of us have had children that have been involved in past tours to Scandinavia. Therefore, we gladly assume the responsibility of caring for our youth players on a personal and family oriented level. We welcome our parents and supporters to ask any questions that they feel need to be answered, in order to provide a level of comfort and trust for all of our players and their parents/supporters.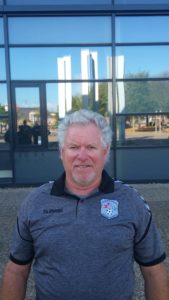 BRAD JORDAN
Co-Director & Staff Coach
Former Director of Coaching (15 years)
Soccer Camp Director
Dana Cup No.1 and Gothia Cup Staff Coach - 2005-present
NSCAA Director of Coaching Diploma
NSCAA Advanced National Diploma
USSF 'B' National Coaching License
NSCAA Goalkeeping Diploma
​Multiple NSCAA Special Topics Diplomas
Positive Coaching Alliance certified
Former high school coach
40+ years coaching and 30 years playing experience
Former collegiate and semi-pro player
2013-2023 USC Convention: Continuing Education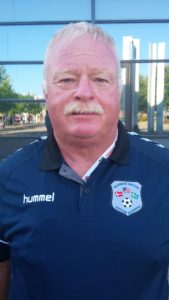 KEVIN DEVITT
Co-Director & Staff Coach
Director of Coaching, and Commissioner–Kauai, Hawaii
High School Boys and Girls Coach
Dana Cup No.1 and Gothia Cup Staff Coach - 2005-present
NSCAA Director of Coaching Diploma
NSCAA National Diploma
USSF 'D' National Coaching License
Multiple NSCAA Special Topics Diplomas
Positive Coaching Alliance certified
NSCAA Goalkeeping Diploma I & II
25+ years coaching experience
2015-2023 USC Convention: Continuing Education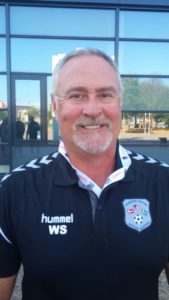 WAYNE SMITH
Director/Staff Coach Emeritus
Former Assistant Director of Coaching
Glenwood Springs High School - Boy's Varsity Soccer Coach (2013-2018)
Soccer Camp Director
Dana Cup No.1 and Gothia Cup Staff Coach, 2009, 2011, 2014-present
NSCAA National Diploma
USSF 'D' Coaching License
Multiple NSCAA Special Topics Diplomas
Positive Coaching Alliance certified
NSCAA Goalkeeping Diploma
20+ years coaching experience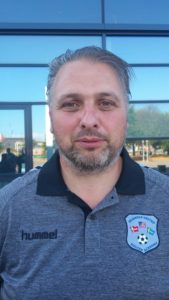 SOREN JENSEN
Danish Director & Staff Coach
UEFA 'B' Coaching License
Coordinator - Tonder Sportsforening
Former Board Member – Tonder Sportsforening
Dana Cup No.1 and Gothia Cup Staff Coach, 2007-present
Multiple NSCAA Special Topics Diplomas
25+ years coaching and playing experience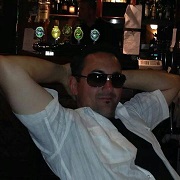 BILL ENSLEY
Staff Coach & Chaperone
USSF 'D' License
NSCAA Goalkeeper Diploma
NSCAA Multiple Special Topics Diplomas
Positive Coaching Alliance certified
Assistant Director of Coaching
Competitive and Developmental Coach
U9 - U18 Youth Coach
15+ Years Coaching Experience
2018-2023 USC Convention: Continuing Education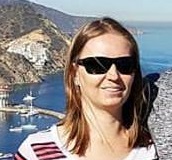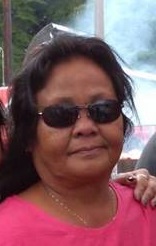 JENNIFER ENSLEY
Staff  & Chaperone
BERNADETTE (BERNIE) DEVITT
Staff & Chaperone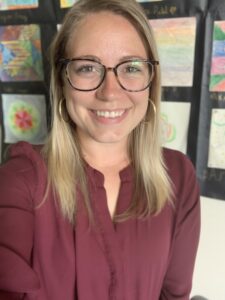 MEREDITH STANLEY
Staff Coach & Chaperone
14+ Years Playing Experience
3+ Years Coaching Experience
Current High School Girls Coach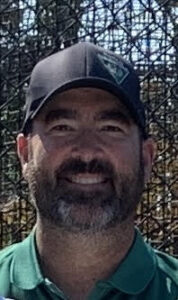 KYLE ROOD
Staff Coach & Chaperone
19+ Years Coaching Experience
Former Club V.P. & President
Former Assistant Director of Coaching
USSF D License
USSF C License - in process
Positive Coaching Alliance Certified
Safe Sport Certified
2023 USC Coaches Convention:  Continuing Education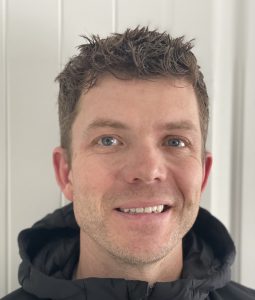 TIM NORMAND
Staff Coach & Chaperone
10+ Years Head Coaching Experience
USSF E License
USSF D License - in process
Heads Up Concussion Certified
Safe Sport Certified
2023 USC Coaches Convention:  Continuing Education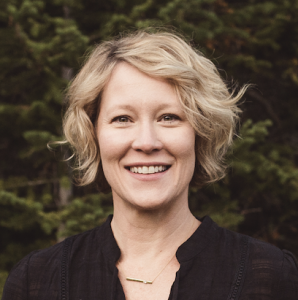 AMANDA NORMAND
Trainer & Chaperone
Masters Degree in Kinesiology, Human & Sports Movement Specialist
Nationally Certified Pilates Instructor
Registered Yoga Instructor, RVT 500 Yoga Alliance
NASM Personal Trainer
Youth Exercise/Speed & Agility Performance Coach